A MA police officer is killed in the line of duty with his own firearm.
In a news conference, Weymouth Police Chief Richard Grimes said: 'Officer Chesna was an army veteran. He will be arraigned on two counts of homicide on Monday, at either his bedside or in court.
According to investigators, Lopes crashed a vehicle he was driving and fled the scene on foot at approximately 7:30 a.m. Norfolk County Assistant District Attorney Greg Connor said Chesna discovered Lopes vandalizing a nearby house.
As other officers gave chase, Lopes allegedly squeezed off three more rounds, missing his pursuers but fatally striking an unidentified elderly woman as she sat inside her house. She was not identified, pending notification of next of kin, reports stated.
"He was a great officer", Grimes said.
Chesna was pursing Lopes with his gun drawn when Lopes struck him with a rock, took the officer's gun and shot him multiple times, according to authorities.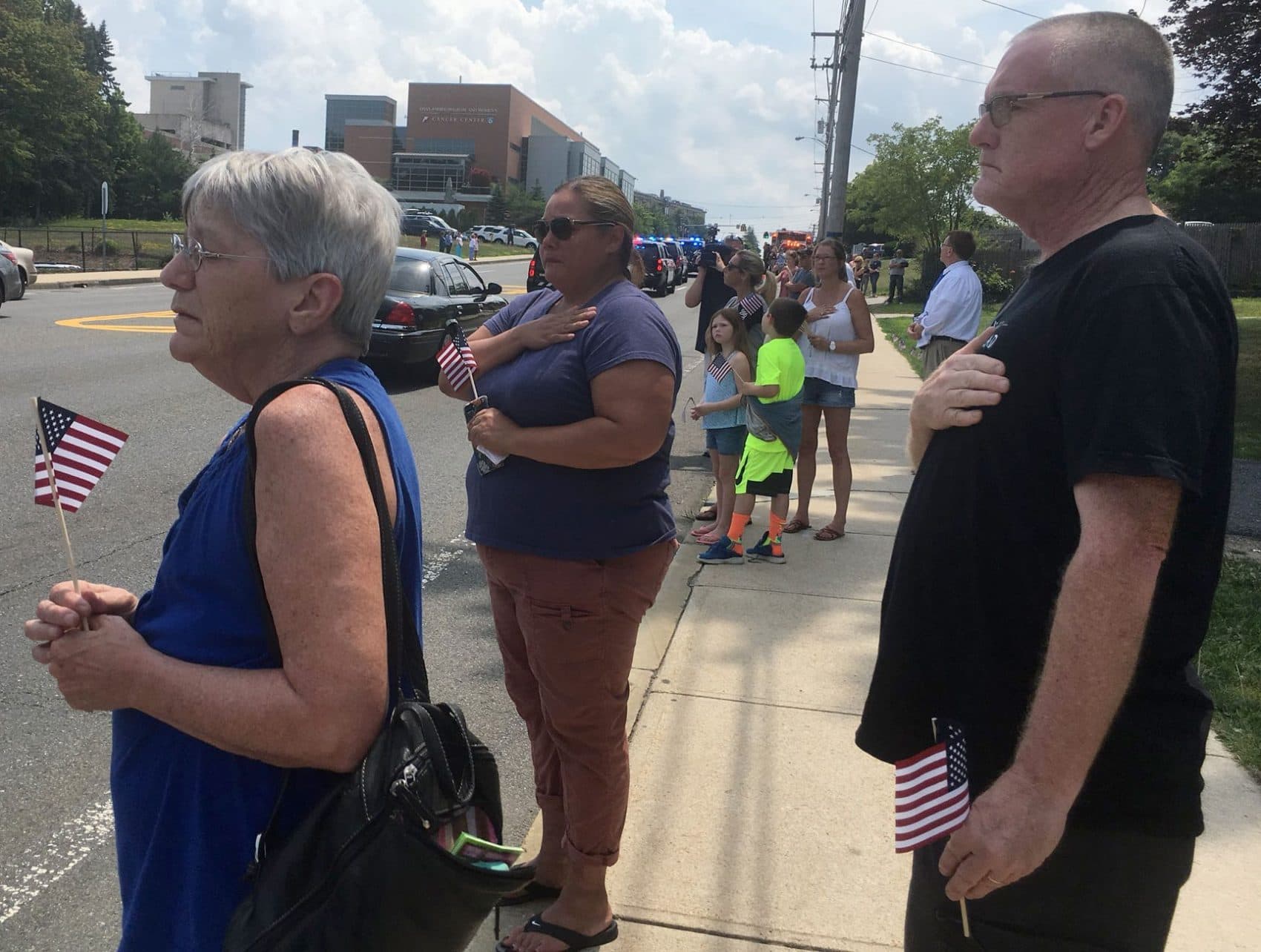 "Multiple shots, it was like, 'Oh my God, ' and then it was just dead silence", said Sue Nichols, who has lived next door to the shooting victim for 30 years.
Both officers were rushed to a hospital with non-ife-threatening injuries.
According to a Facebook posting, residents are organizing a candle light vigil to be held at 7 p.m. Monday at the town high school. April Visco, who lives in the neighborhood where this occurred, told the Boston Globe, "Everyone says 'it doesn't happen in my neighborhood..."
Chesna is survived by his wife and two children, ages four and nine. 'It does happen everywhere'.
"He always had a kind word and a good attitude. we very much appreciated his service to the Weymouth Police Department", said Grimes.
Chesna's body has been removed from the hospital and transported to the state's medical examiner office in Boston, where he will be evaluated. Dozens of police officers saluted the vehicle carrying his body as it passed by.
People Bitten by Sharks Over a Few Minutes
And though he, too, is expected to recover, the reports caused authorities to evacuate all swimmers out of the water along the beach.